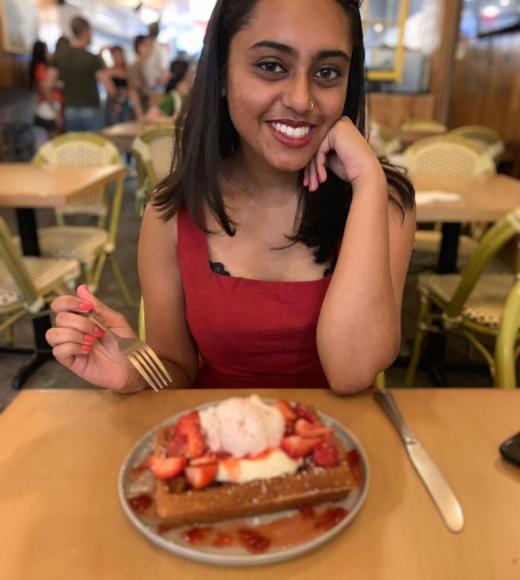 Bio
I currently serve as the Student STEM Coordinator at the WRRC, and I get to support our retention programs for students in STEM with marginalized identities. Some of our programs include STEM Cafe, Stem for Girls, and our mentorship cohort: Womxn in Science and Engineering (W.I.S.E). My favorite part about the WRRC is how welcoming the space is. I look forward to continuing to build campus community through this space, even if it has to be virtual for the time being. 
I am passionate about educational equity and understanding how disparities in resources across different communities affect the growth of those communities, specifically low-income immigrant families. I often wonder how these disparities feed into and shape the higher education system and student retention. More importantly, I think it is important that more students realize that the university can be a powerful vehicle in driving community-based change and advocacy. 
In my free time, I like to read, journal, watch netflix, or take on fun, artsy DIY projects.