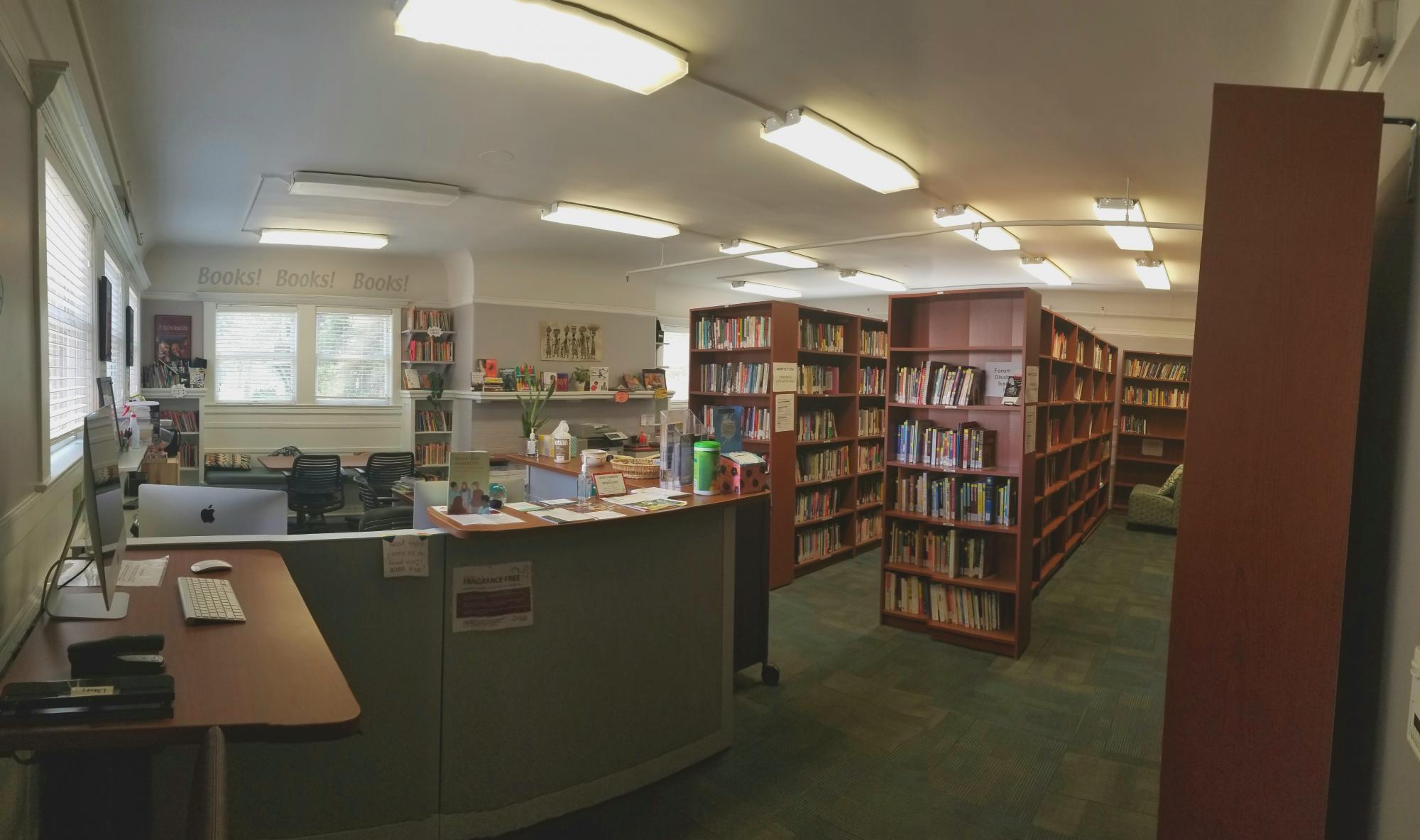 About the Joy Fergoda Library:
In the 1970s, the WRRC started a special collection on Women & Gender.  In 1975, Joy Fergoda, the first full-time librarian, was hired. At the time, the collection housed only 150 donated books; 1,100 vertical files of pamphlets, reports, and reprints; a few periodical subscriptions; and an archive binder of newspaper articles.  When Joy Fergoda retired as the WRRC Librarian, the collection was named to honor her work growing this collection into one of the most sophisticated collections in the country. 
Today the Joy Fergoda Library has over 12,000 books and films, which promote and support the creation of intersectional feminist research and scholarship at UCD.  With more than 350 topics that highlight the role and impact of gender in our lives and society, you can explore and be inspired. Poetry and fiction in the collection are dedicated to the writings of women authors, with an emphasis on international, LGBTQ, and women of color.  The library also houses the FDI books and videos collection on dis/abilities and are available for check out. 
The Joy Fergoda Library is more than a collection.  It is also a welcoming space that inspires self-care.  You can eat, study, read, write, and build community with others.  Two public computers, free tea, public hot water kettle, and microwave are all available in the library.  
Browse our Library: 
You can search the Joy Fergoda Library collection by visiting here. You can also use your username and password to renew books online. For support navigating the website, please visit the Joy Fergoda Library in North Hall or call (530) 752 - 3372.
Volunteering at the WRRC Library:
The Women's Resources and Research Center recruits and trains new volunteers in the Library at the beginning of each quarter. Volunteers support the daily operations of the library, including supporting patrons with checking out books, creating books displays and book lists, and supporting other library programs.
The WRRC recruits volunteers every quarter. New volunteers are required to attend a mandatory training prior to beginning their volunteer position. Applications are available now.
If you would like to learn more about the Joy Fergoda Library, please email the Women's Resources and Research Center at wrrc@ucdavis.edu
Check out this wonderful blog post on Aggie Voices!  http://aggievoices.tumblr.com/ 
About the Feminist Faculty Series:
The Feminist Faculty Series is hosted by the WRRC library.