The Women's Resources and Research Center hosts and facilitates several academic support programs centered in gender equity practice and theoretical foundations ranging from our in center library, to our scholarship offerings. Our programs are open to the UC Davis and surrounding Communities. The WRRC currently hosts/facilitates on the following academic based programs:

Joy Fergoda Library
In the 1970s, the WRRC started a special collection on Women & Gender. Today the Joy Fergoda Library has over 12,000 books and films, which promote and support the creation of intersectional feminist research and scholarship at UCD. 

STEM for Girls
STEM for Girls invites 10 - 12 year old girls from the Woodland and Sacramento areas to the University of California, Davis for a full day immersion into science, technology, engineering, and math (STEM).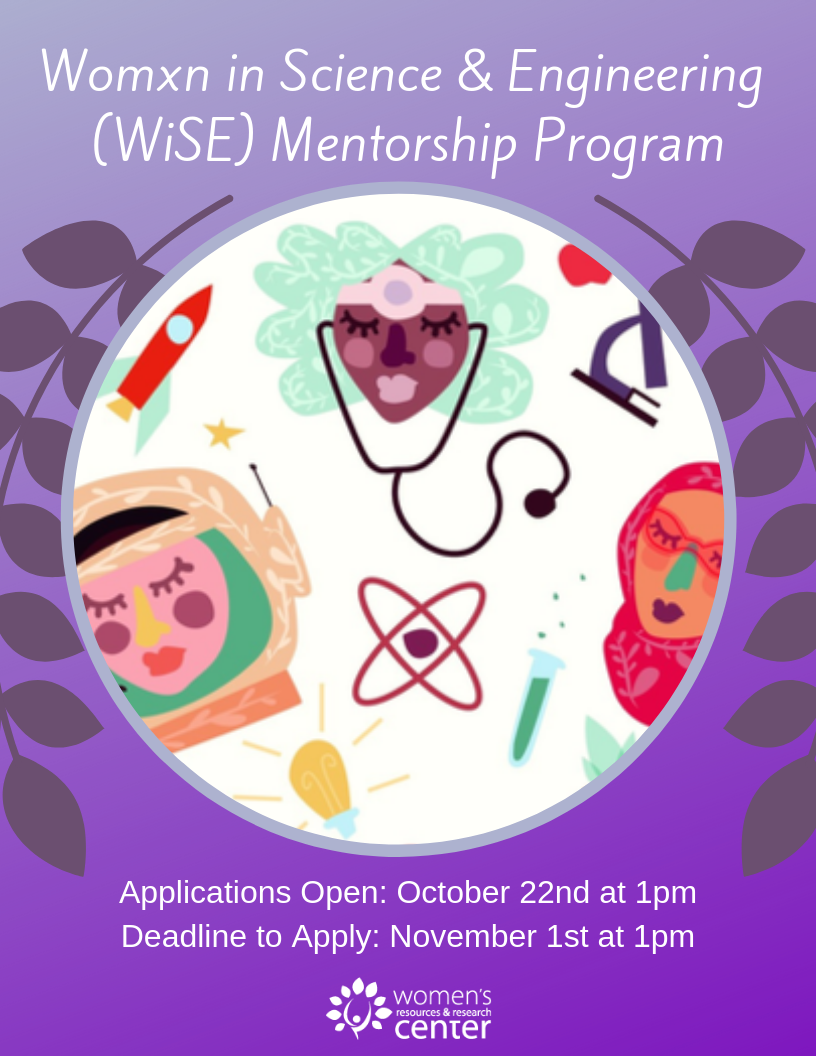 STEM Cafe and WiSE Mentorship Programs
STEM Cafe is a free tutoring service that seeks to create an inclusive space for womxn, trans*, nonbinary, and gender expansive scholars to receive support in Math and Chemistry. WiSE is a developing mentorship based program that establishes engineering and sciences as a place for women to reach their goals.

Scholarships
The Ellen Hansen Memorial Prize, Eva Shicke Memorial Prize, and Graduate Summer Research Awards are offered annually each year (with the Graduate awards being made available based off available funding) to UC Davis students.