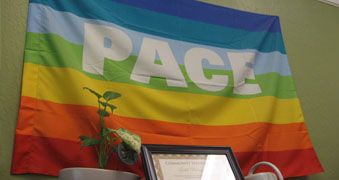 Resource Room
113 North Hall
The resource room is home to the Women's Resources & Research Center's front desk and it is a lounge area with feminist magazines and numerous resources. This space is the starting point for those with questions about the WRRC, interested in volunteering, and/or in need of information and resources. Free tampons, pads, liners, condoms, and lube are available.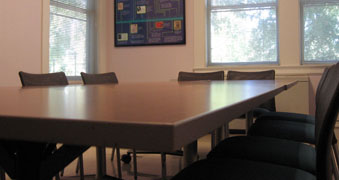 Conference Room
125 North Hall
The WRRC Conference Room is a versatile space that can be used for meetings, film screenings, workshops, and tutoring. For example, STEM Café, WRRC Team Meetings, Trainings, Creative Circles, and studying happen here. The Conference Room can be reserved by campus organizations and departments.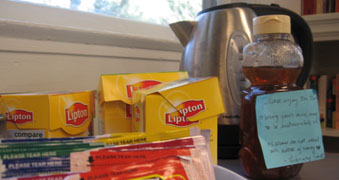 Joy Fergoda Library
114 North Hall
The Joy Fergoda Library hosts one of the country's largest women and gender studies library collections with over 12,000 volumes of fiction, non-fiction, poetry, comics, DVDs, and zines. The Joy Fergoda Library is a great place to study, hang out, take naps, and explore womxn, gender, and social justice topics. In the library, you can find free tea and hot water, skittles, public computers, and donation-for-use printing and copying.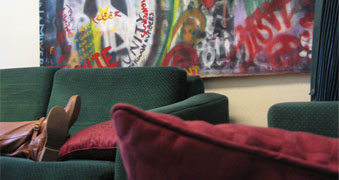 Righteous Babes' Lounge
105 North Hall
Named in honor of feminist punk folksinger Ani Difranco's self-started music label, Righteous Babes Records, the room is one of the most popular hangouts in the WRRC. Nicknamed "the RBL", the space is extremely versatile and is used for studying, eating, napping, displaying artwork, and can be reserved by campus organizations and departments for meetings.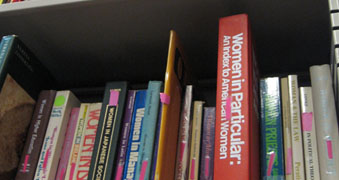 Joy Fergoda Vintage Collection
127 North Hall
An extension of the Joy Fergoda Library, the Vintage Collection contains books published before 1992. The Vintage Collection is a study space where visitors can read, eat, or relax. The books are alphabetized by title and also emphasize social justice and gender-related topics. Books in the Vintage Collection can be checked out through the main Joy Fergoda library.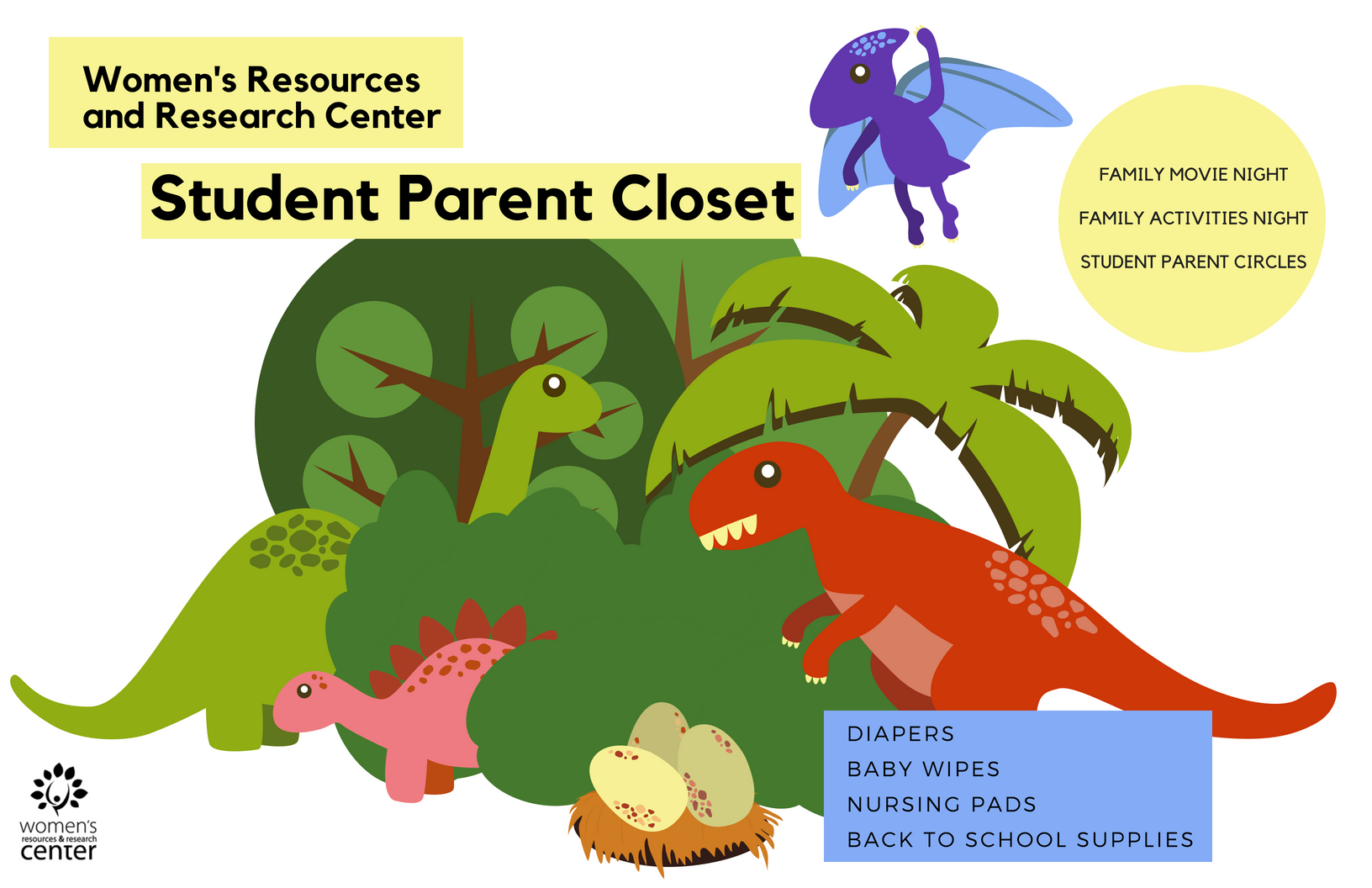 Student Parent Closet
117 North Hall
The Student Parent Closet hosts a variety of resources for student parents on campus. Everything from school supplies to diapers, pull-ups, toothbrushes, and a variety of community resource information, can be found in the SPC. Check-in at the front desk in the WRRC Resource Room for more information and assistance with the SPC.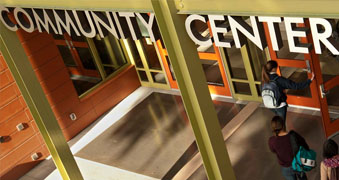 WRRC Community Office
Student Community Center
While the majority of Women's Resources and Research Center activities take place in North Hall, we also have a space in the Student Community Center. The WRRC Community Office offers a quiet space to hang out with a small collection of books; many resources; and tampons, pads, and liners.