The Women's Resources and Research Center hosts and facilitates several awareness programs centered in gender equity practice and theoretical foundations in an effort to provide a variety of awareness building educational opportunities. Our programs are open to the UC Davis and surrounding Communities. The WRRC currently hosts/facilitates on the following awareness based programs:
Awareness Days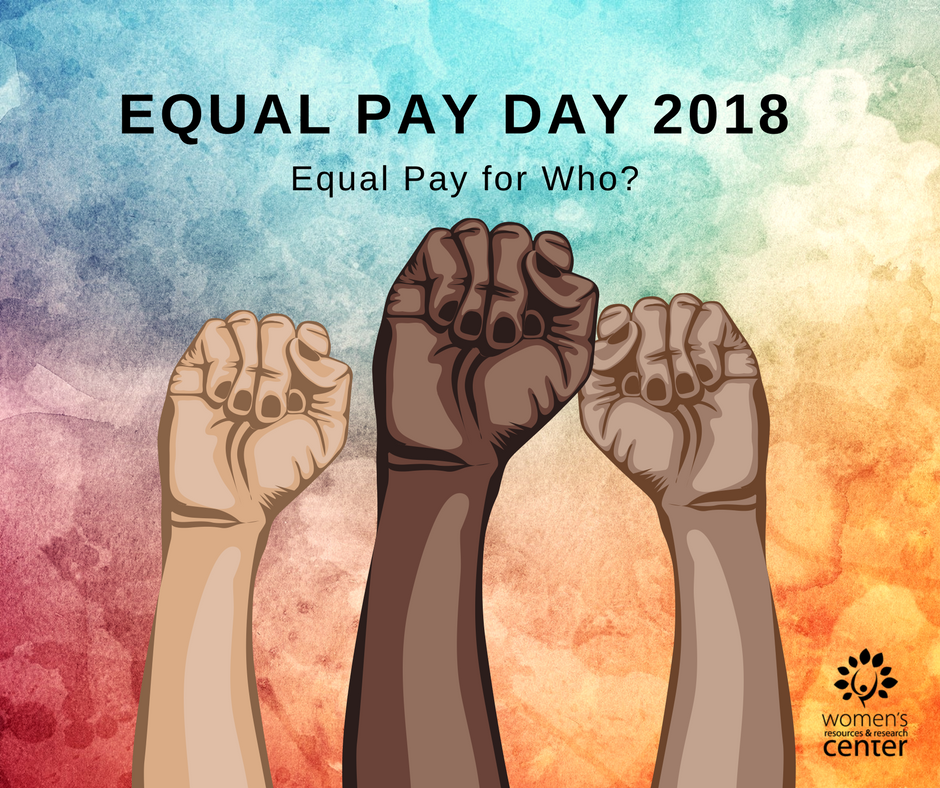 Equal Pay Day
Each April, Equal Pay Day serves as a reminder of the pay disparity between people with dominant and marginalized gender identities.

International Womxn's Day
International Womxn's Day is a global celebration of the economic, political and social achievements of womxn past, present, and future.
Awareness Months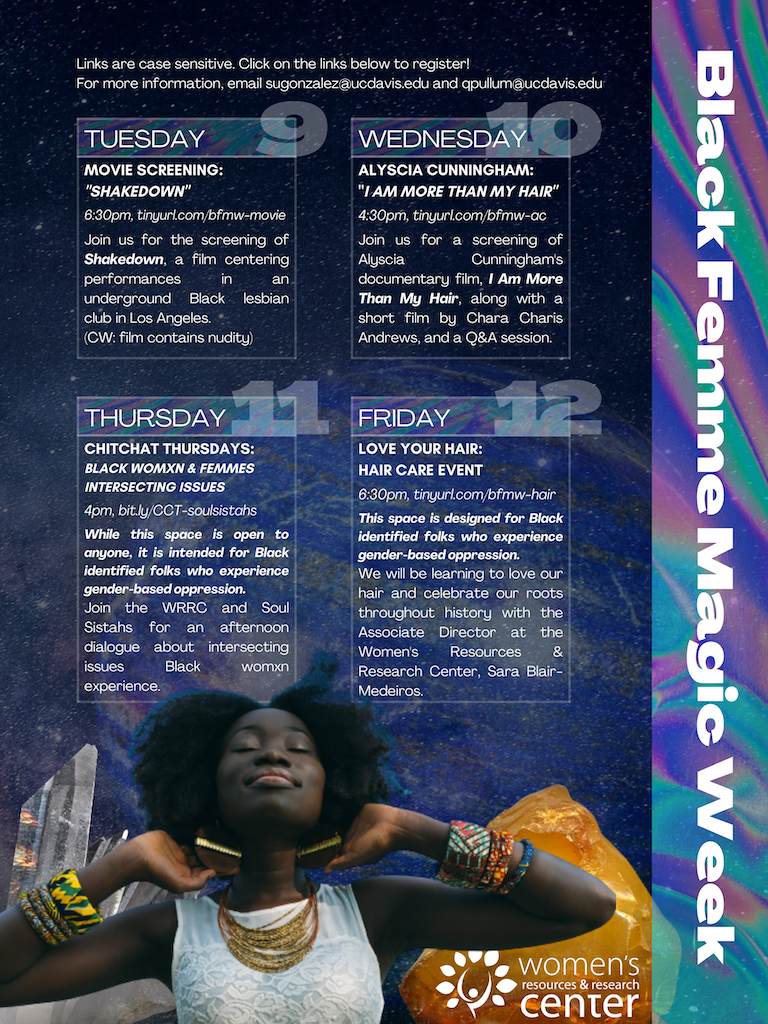 Black Futures Month
Black Futures Month is a shared vision of the trajectory for Black life on this campus and beyond. Programs are curated through collaborations between the WRRC and campus and community partners.

Domestic Violence Awareness Month
Domestic Violence Awareness Month takes place in October. Events throughout this month focus on the various ways in which communities heal, centering marginalized identities and experiences.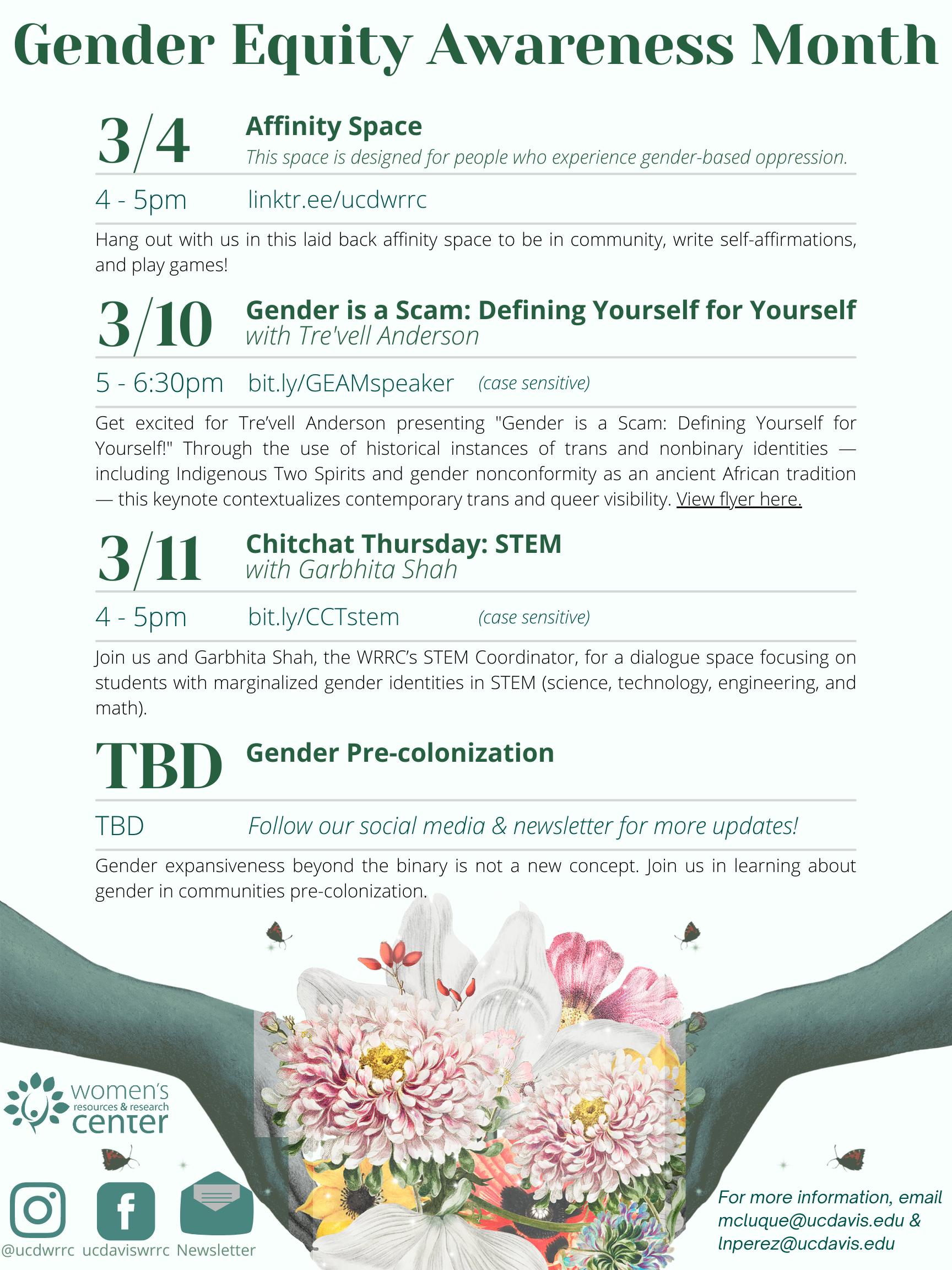 Gender Equity Awareness Month
This month-long educational initiative takes place during the month of March, and aims to raise awareness of sexism and trans-misogyny while also providing students, faculty, and staff with needed skills and tools to counteract sexism.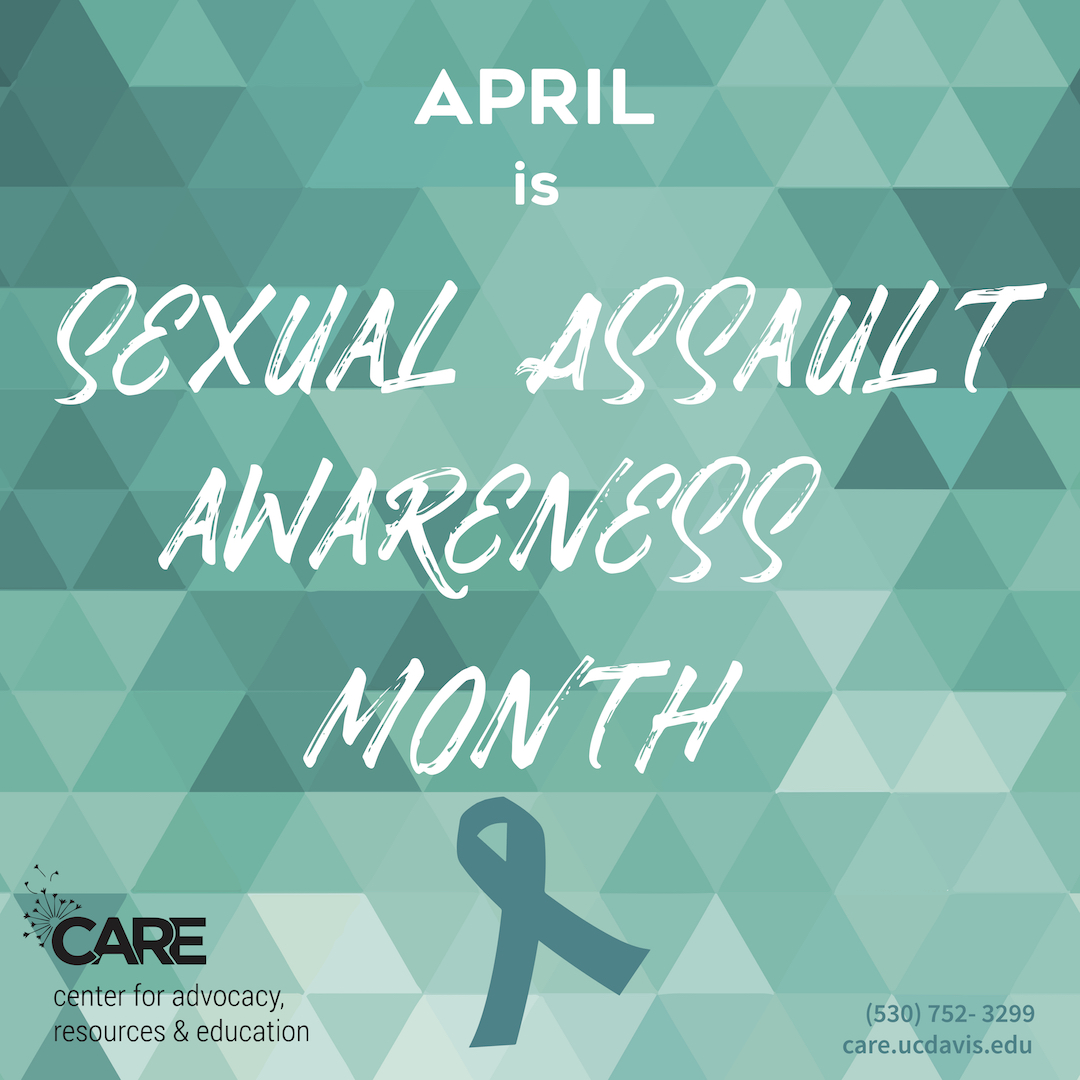 Sexual Assault Awareness Month
During this month, which takes place in April, events are survivor-centered and take an intersectional approach to bringing awareness to the UC Davis community and healing and empowerment to those who have been impacted by sexual assault.