The WRRC offers a number of resources focused on supporting student parents at UCD. These resources are free to student parents and their families and can be found at the WRRC. If you would like more information on any of these resources, please email us at wrrc@ucdavis.edu. Join our student parent email list!
During COVID-19
The WRRC is offering a variety of limited and online programs during this unprecedented time. Refer back here for updates and/or sign up for the Student Parent email list for consistent and timely updates. 
Join us for Radical Readers!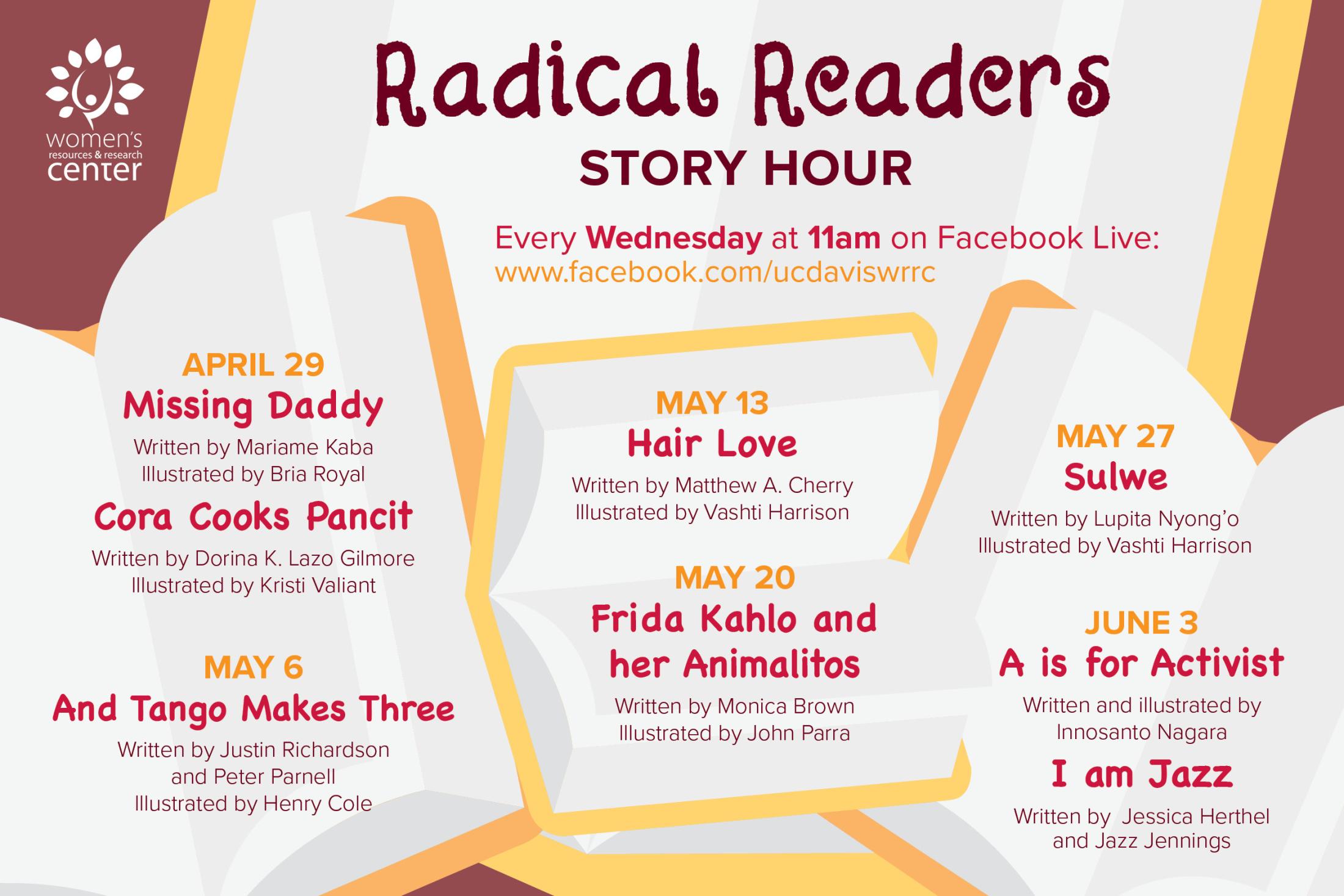 WRRC Student Parent Closet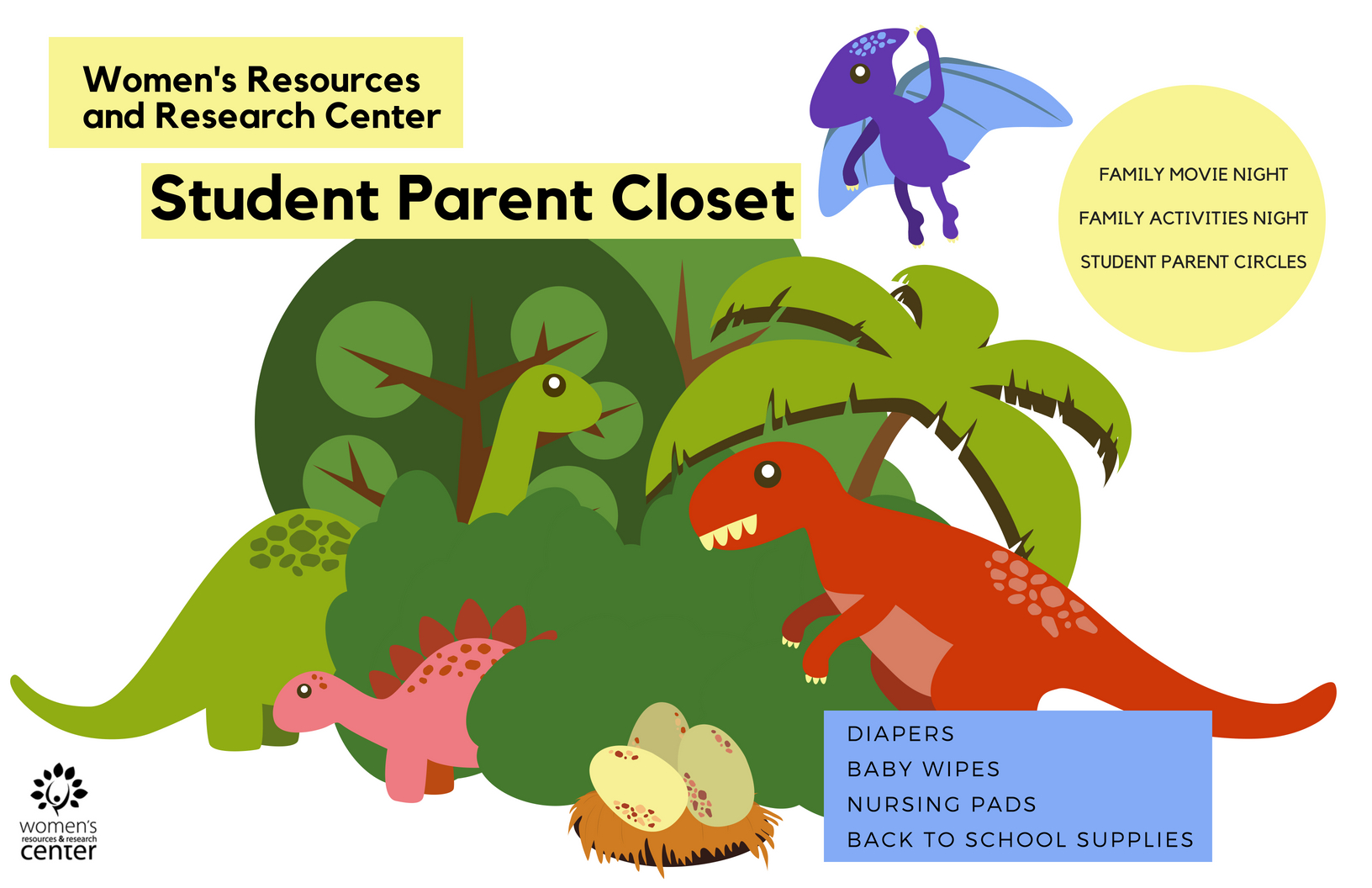 The Student Parent Closet is offering limited operations during the COVID-19 closure. We will be offering weekly pick ups during the Spring quarter. To receive updates, along with the weekly sign up form, please sign up for our listserv above.
The Student Parent Closet provides free diapers, wipes, nursing pads, and other supplies for parenting and caregiving students at UC Davis. During COVID-19, we are also offering crafting, educational supplies, and other activities for children.
Family Activities Night
Our Spring event, Family Fun Night, will be cancelled this year due to concerns around COVID-19. Please follow us on social media to check out virtual programming for kids. Find us on Facebook or on Instagram @ucdwrrc. 
This event is held twice per year, in Winter and Spring quarter. It is an opportunity for student parents to meet and connect with each other, and also to have a fun night out with their family. In the Winter, a family movie night with free snacks and dinner is hosted in the Student Community Center. In the Spring, a family fun night on the quad with raffle prizes, children's entertainment, lawn games, and refreshments is hosted. Please check back for more information or join the listserv above for updates. 
Lactation Space
The WRRC has a community office that is available for breastfeeding or pumping breast milk. This space is available on a drop-in basis during our operating hours of Monday-Thursday 9am-5pm, and Friday 9am-4pm. This space is currently closed, but please check for updates here on our website. To check availability of the space, please check in at the WRRC Resource Room. 
Campus Resources
Community Resources