The WRRC offers a number of free resources focused on supporting student parents at UCD and their families. You can learn more about these resources below. Please check out the new UC Davis campus-wide Student Parent website and our instagram for a more complete list of resources!
For the most up to date information on student parent resources and events, join the Student Parent listserv hosted by the WRRC and Transfer and Reentry Center here!
WRRC Student Parent Resources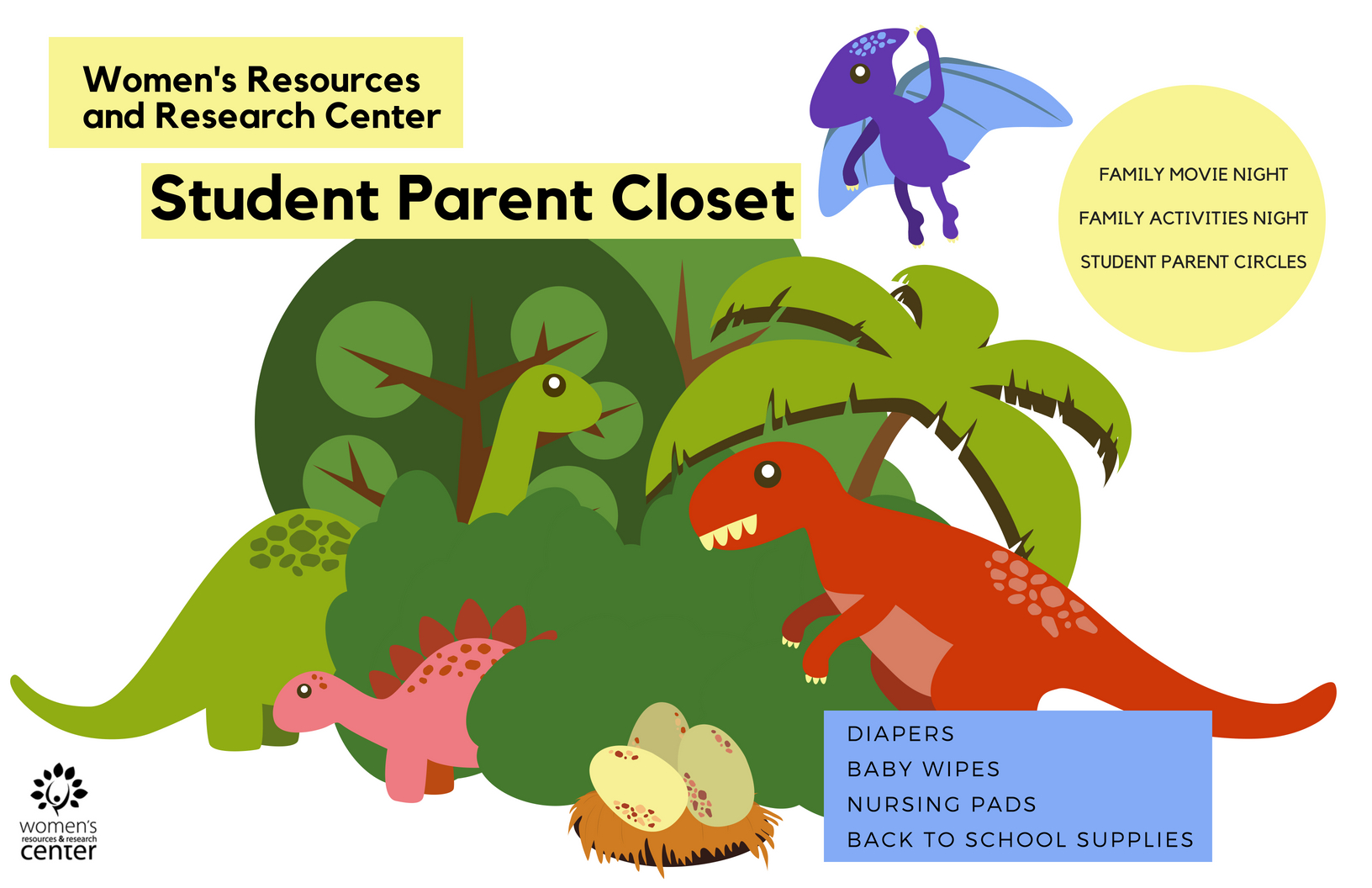 Student Parent Closet
The Student Parent Closet provides free diapers, wipes, nursing pads, and other supplies for parenting and caregiving students at UC Davis. In Spring 2023, the Student Parent Closet is piloting a completely online operation. UCD students with children will be able to submit a request once per quarter for diapers and wipes to be sent directly to them. Please make sure you are on the student parent listserv to receive the Google Form in early Spring quarter. Diapers will still be given out in person in North Hall for the remainder of Winter Quarter, as long supplies last.
Family-Friendly Programming
Our annual event, Family Fun Night, is held during Spring quarter. It is an opportunity for student parents to meet and connect with each other, and also to have a fun night out with their family. This event takes place on the Quad and includes raffle prizes, children's entertainment, lawn games, and refreshments. 
Please follow us on social media and/or via the listserv to stay up to date on programming for kids and parents/guardians. Find us on Instagram @ucdwrrc. 
Free Children's Books
The WRRC has children's books available upon request. Just come to the Resource Room (North Hall, Rm 113) and let a staff member know. This program is available as supplies last. We also accept children's book donations for this program. 
Campus Resources
Community Resources