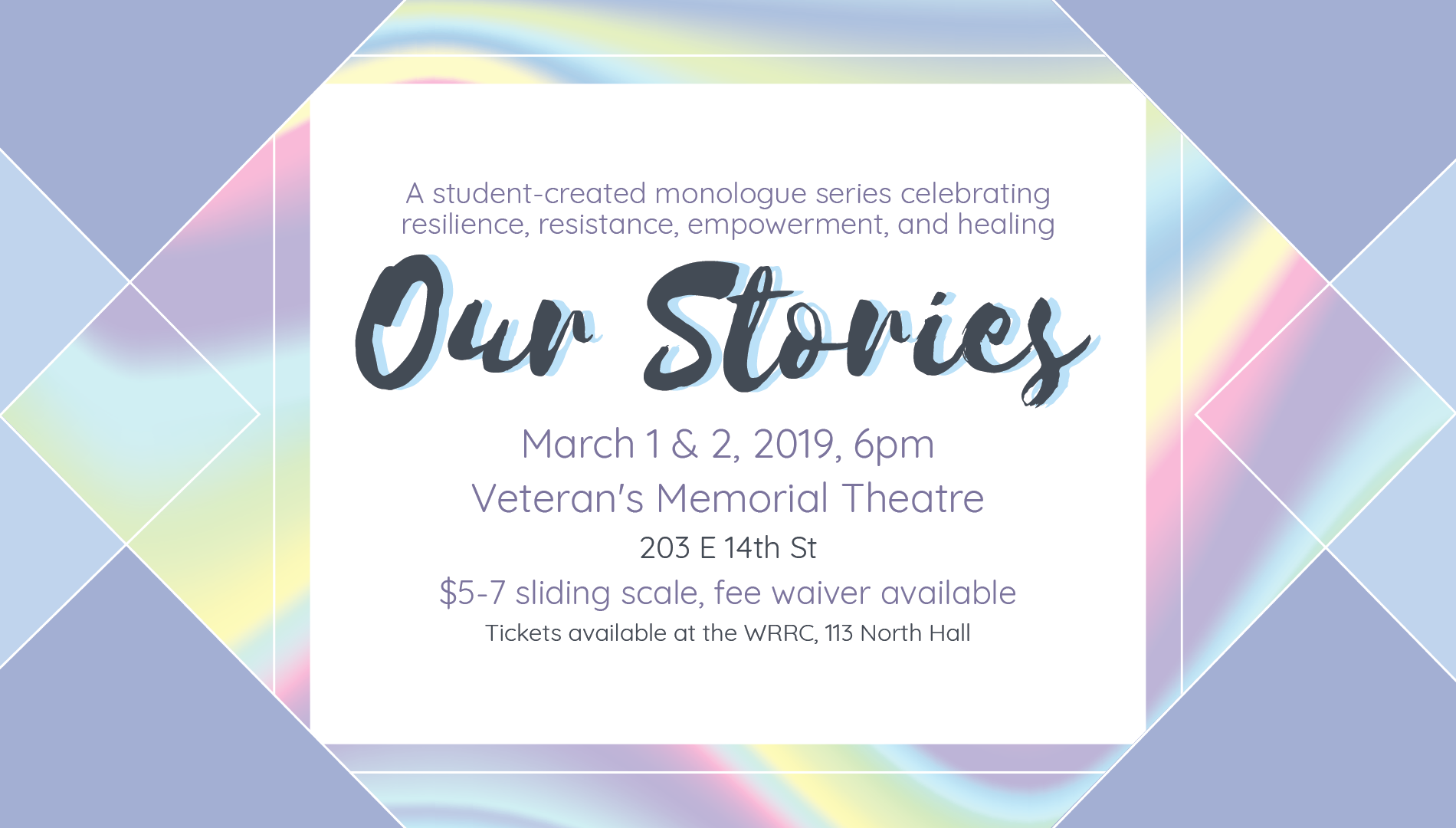 What is OurStories?
OurStories is a student-created monologue series that celebrates resilience, resistance, empowerment, and healing. The event centers the stories of survivors in order to raise awareness about the impact of gendered violence in the community.
This year's performances will be held March 1 and 2, 6 pm at the Veteran's Memorial Theatre, 2013 E 14th Street. 
Tickets Available Now!
Tickets are a $5-7 suggested donation, with fee waivers available. Tickets can be purchased at the WRRC front desk or reserved for will call pickup using EventBrite. 
Accessibility Information:
Fragrance Free: Out of respect for our community members with (MCS) Multiple Chemical Sensitivity, we ask you to please not wear scented products.
Wheelchair Accessible: Veterans Memorial Theater is wheelchair accessible.
Restrooms: all restrooms will be gender inclusive.
For additional accommodations please contact the WRRC: 530.752.3372, wrrc@ucdavis.edu